November 30-án, kedden váratlan meglepetésben volt része tanulóinknak: egy Amerikai Egyesült Államokban működő baptista gyülekezet, a Wyldewood Baptist Church ajándékát vehették át, akik a Hungarian American Fellowship nevű civil szervezettel együttműködésben választották ki iskolánkat karitatív tevékenységük célpontjaként.
A baptista gyülekezet értékes ajándékait Kale Horvath magyar származású és most már Magyarországon élő lelkipásztor hozta el és adta át a gyerekeknek. Az ajándékként kapott tárgyakon túl kedves szavakat is kaptak a diákok: Kale az ajándékozás öröméről, mint a karácsony legszebb pillanatáról beszélt nekik és egy részletet olvasott fel a Bibliából a szeretetről és az ajándékozás öröméről.
We are grateful for the generosity of Wyldewood Baptist Church and the Hungarian American Fellowship. We thank them and Pastor Kale Horvath for their kindness and support.
Az eseményről készült fotóinkat a képre kattintva tekinthetik meg a Google Fotók szolgáltatásban.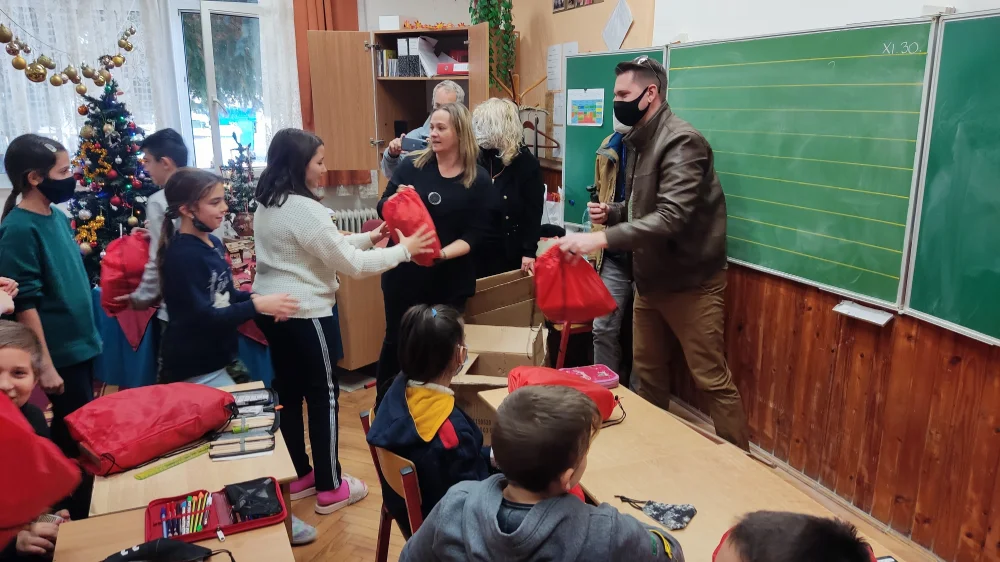 Különleges ajándékot kaptak tanulóink a karácsony közeledtével egy amerikai baptista gyülekezettől